March 19, 2020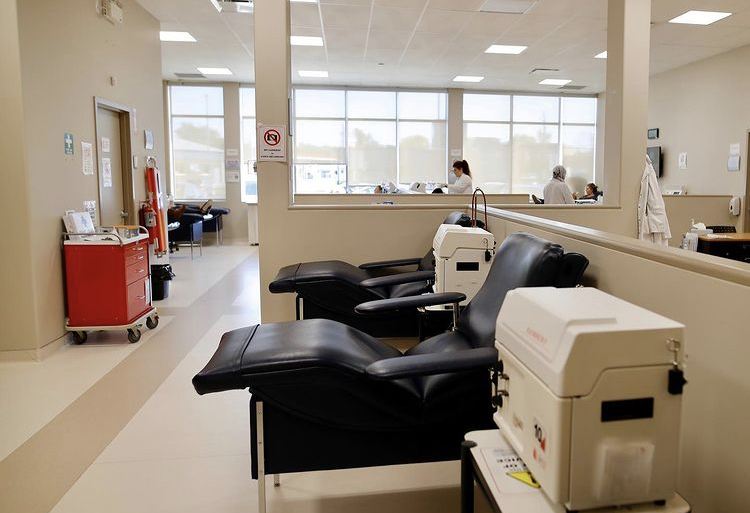 In the span of a few weeks, our world and the way we operate on a day-to-day basis has changed drastically due to a novel coronavirus that has been formally named COVID-19. Both the Government of Saskatchewan and the Government of New Brunswick have declared a state of emergency over the matter, and many people are coming to the realization that life truly is fragile. For patients living with rare and chronic diseases, this sentiment is one that they have lived with for a long time. The emergence of COVID-19 doesn't change the fact that these individuals rely on donated plasma to maintain their health.
Canadian Plasma Resources (CPR) falls under the category of essential, critical infrastructure, and we're committed to continuing to provide lifesaving therapies to patients in need while also protecting the health and safety of our donors. Here are 5 things we're doing to keep our centres safe and clean in the wake of the novel coronavirus. 
1. Upkeeping Practices That Were Already in Place
Prior to the emergence of the coronavirus, we already had strict sanitary practices in place, and we've always prided ourselves on setting the highest standard for cleanliness in the industry. In addition to our stringent daily cleaning and sanitizing practices, we abide by strict screening procedures that include measuring the temperature of donors and assessing changes to their health. Our staff is also trained on Transportation of Dangerous Goods (TDG), Good Manufacturing Practices (GMP), and proper lab hygiene. We are confident in our ability to safely collect plasma at our centres.
2. Increasing Our Sanitary Practices
In addition to the strict sanitary procedures that were already being practiced, we've decided to also do the following:
Clean the waiting area, screening rooms, and donation rooms more frequently.
Thoroughly sanitize donation beds between every donation.
Increase the frequency with which we clean high-touch areas including doorknobs, light switches, handles, desks, faucets, sinks, and tabletops.
3. Abiding By Safety Protocols
Canadian Plasma Resources is closely monitoring the situation at hand through information shared by the Pubic Health Agency of Canada (PHAC) and Centres for Disease Control and Prevention (CDC). We are abiding by recommended safety protocols, and as of March 14th, we asked that anyone who has travelled internationally to any country to avoid plasma donation for 14 days. We also request that donors with flu symptoms stay at home for 7 days after their symptoms subside.
4. Implementing Social Distancing Measures
Social distancing is a measure that is being used to limit the spread of coronavirus, and we've made the following changes at our centres to minimize close contact:
Operating donation beds have been rearranged to have one non-operating bed in between. Donors will now be more than 6 feet away from one another.
The number of individuals permitted in donor-specific areas of the building has been reduced to below 50 persons throughout the day.
Staff have been advised to have more restricted contact with donors going forward. For example, they will avoid touching donor ID cards as much as possible and will disinfect them if they do have to touch them.
Wait times have been effectively eliminated, which means donors can proceed to the donation hall very rapidly.
5. Taking Extra Precautions With Employees
Every person is individually responsible for preventing the spread of COVID-19, and this includes CPR staff. As such, we've asked our team members to take these extra precautions:
Stay home if they are feeling unwell or have travelled internationally.
Wash their hands for a minimum of 20 seconds and use approved hand sanitizer.
Avoid close contact with people who are sick outside of our centres.
Not touch their eyes, nose, or mouth with unsanitized hands.
Not shaking hands, hugging or kissing when coming in contact with people.
The safety of our donors and staff is our top priority at Canadian Plasma Resources, and we will continue to make the appropriate changes as the situation at hand evolves. In the meantime, we'd like to assure everyone that CPR centres are not places where sick people gather. In fact, they are quite the contrary, and some of the healthiest people amongst us are plasma donors.
Book your next appointment today to help patients with immune deficiencies and autoimmune diseases get the plasma they need.