mars 23, 2022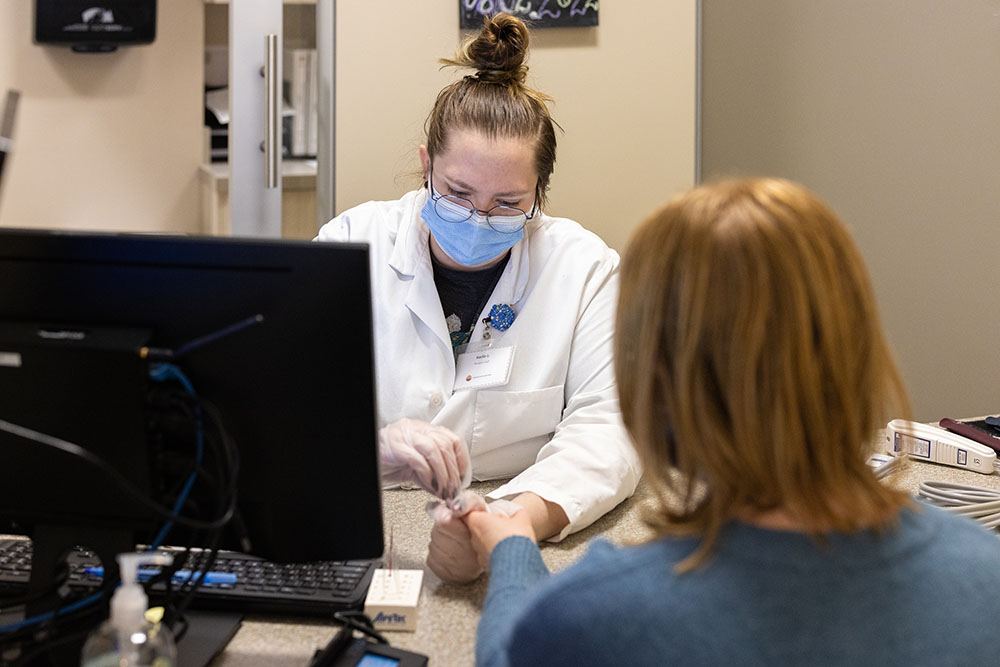 Plasma donation is a safe process that has long been used to collect plasma, a straw-coloured liquid component of blood that can be manufactured into life-saving therapies. All establishments that collect plasma in Canada are required to have strict donor eligibility, screening, and testing requirements in place. These requirements help ensure that both the donors who give plasma and the patients who receive it are safe.
If you would like to know more about what the requirements for plasma donation are and the reasons why donors may be deferred, keep reading to find out.
Why Donate Plasma?
There are numerous reasons why you may want to donate plasma. First and foremost, it is a great way to give back and help others. Patients with rare diseases, like alpha-1 antitrypsin deficiency and PIDD, rely on plasma donations to treat their conditions. They often need to receive these plasma-derived treatments for the rest of their lives, so continued donations are very important.
Another reason why you may want to donate plasma is because it is a great way to earn extra money! Paid plasma donations have been proven to be the only way to ensure a secure global supply of plasma, and at Canadian Plasma Resources we give our donors the opportunity to earn up to $400/month.
What Is the Plasma Donation Eligibility Criteria?
Basic eligibility criteria for plasma donation includes:
Being between 17 and 68 years of age.
Weighing between 50-180 kg.
Not having had a tattoo or piercing done in the past six months.
Not having donated blood in the past 56 days.
Having a permanent address within 100 kilometres of a Canadian Plasma Resources facility.
Prospective donors must also fill out a questionnaire, do an interview, undergo a medical examination, and present proof of their SIN number before a decision can be made as to whether they are eligible to donate plasma. SIN numbers are required for plasma donation so that donors can be checked in the National Donor Deferral Registry, which is a database that tracks those seeking to donate who have tested positive for HIV, hepatitis B, or hepatitis C. We accept SIN cards as well as all government-issued documents or records that have SIN numbers on them at our centres.
Why Prospective Plasma Donors May Get Deferred
There are several reasons why donors may get deferred after meeting the initial eligibility requirements. Some of these things are preventable and some are not.
Causes for Deferrals That Plasma Donors Have Some Control Over
One of the most common reasons that donors get deferred is due to the fact that they don't have a meal before coming in for their plasma donation appointment. This can cause their HCT/iron levels to not be within an acceptable range and/or low protein levels. High blood pressure levels also frequently lead to donor referrals. Here are some things you can do to improve your chances of not getting deferred for these reasons:
To avoid getting deferred for iron and/or protein levels that are not within the acceptable range, be sure to eat an iron and protein rich meal a few hours before donating plasma and stay hydrated. Ideally, you should drink 6-8 cups of water on the day of your donation.
To avoid getting deferred due to high blood pressure levels, get at least 7-8 hours of sleep the night before donating plasma. You should also book your appointment at a time that works well with your schedule to lessen stressors.
Causes for Deferrals That Plasma Donors Do Not Have Control Over
Some reasons why prospective donors may be deferred for circumstances that are out of their control include medical conditions they have and/or medications they take. Donors must be in good health to safely donate plasma that can also be used to create life-saving therapies. The reason why certain medications may prevent someone from donating is because medications can be passed through plasma, which is unsafe for both the donor and the recipient.
Donors may also be deferred due to surgery or dental work. In these cases, donors usually have to wait a certain amount of time before they are eligible to donate again.
Now that you know some common reasons why donors get deferred, we hope you will be able to make a well-informed decision about whether plasma donation is a possibility for you. If you do feel it is a good fit, book a plasma donation appointment at a centre near you to give back and get compensated for it!