Plasma Donation Do's and Don'ts
August 23, 2022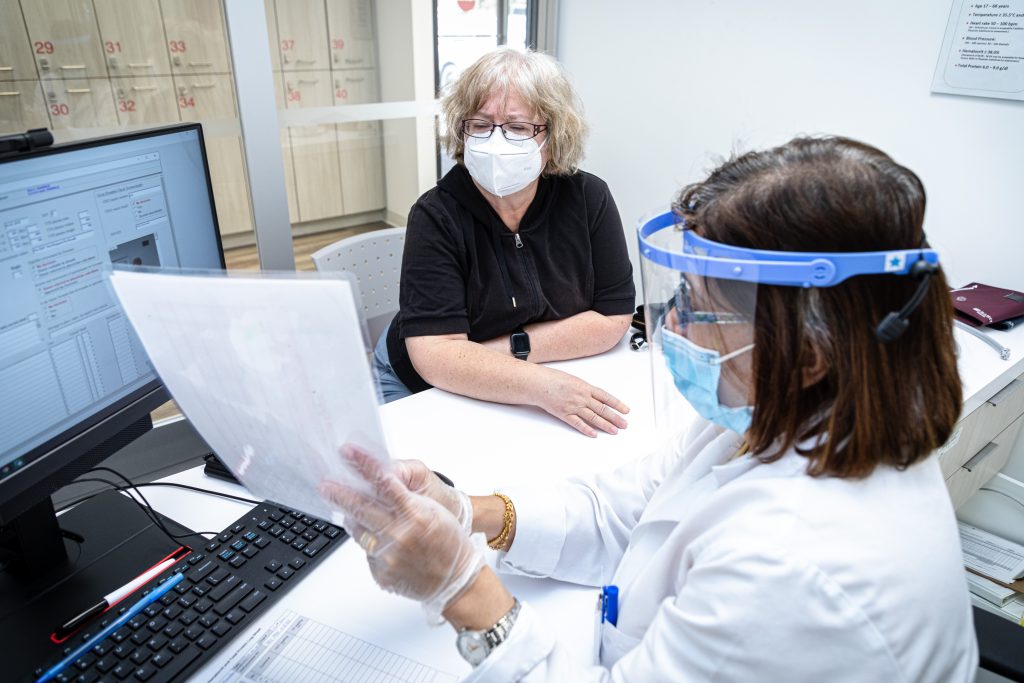 Whether you're a new or returning plasma donor, or someone who is curious about giving plasma, you probably have some questions about the donation process. In this blog, we're breaking down the do's and don'ts of plasma donation so that you feel comfortable, prepared, and confident about donating.
Things You Should Do Before Donating Plasma
1. Drink Plenty of Water
Aim to drink 6-8 cups of water prior to your appointment. Making sure that you're adequately hydrated will help to ensure that your donation is accepted – when you're hydrated, your veins are full and plasma is able to be easily separated.
2. Eat a Nourishing Meal
One of the reasons that your donation could be deferred is due to low iron and protein levels. It's in your best interest to eat an iron and protein-rich meal within four hours of your donation. An example of a meal that would meet your iron and protein needs would be a piece of cooked chicken or fish with a side of broccoli or leafy greens.
3. Get a Good Night's Sleep
To maximize your donation and ensure a smooth recovery, make sure that you are well rested prior to your appointment. Ideally, you should get eight hours of quality sleep.
Things to Avoid Before Donating Plasma
Before donating plasma, there are a few foods, drinks, and activities that you should try to steer clear of. We've listed the key things to avoid below!
1. Avoid Drinking Caffeine and Alcohol
It's crucial that you don't drink caffeine on the day of your appointment – from coffee, tea, matcha, an energy drink, or any other source. Caffeine can constrict your blood vessels, which can make it difficult to access a vein and return the non-plasma components of blood back into your body during the donation process.
Another beverage you should avoid is alcohol. Alcohol is a diuretic, and it can dehydrate you. It's recommended that you avoid alcohol for 24 hours before you donate plasma, to help your body stay hydrated and healthy.
2. Avoid Smoking
You shouldn't smoke tobacco or cannabis at least eight hours prior to your appointment. Smoking tobacco increases your blood pressure, and if you smoke cannabis you will be deferred for at least a day. 
3. Avoid Fatty Foods
Eating fatty foods prior to your appointment can make your plasma cloudy and impact your blood test during the screening process, which could lead to you being deferred from donation. Avoid eating fatty foods, like pizza, chips, or french fries, on the day of your appointment.
Why Donate Plasma?
There is no replacement for source plasma – it can't be manufactured in a lab, and it's used to treat over 80 immune conditions and autoimmune diseases. Patients who require plasma-protein therapies rely on donors like you to show up consistently and donate quality plasma!
At Canadian Plasma Resources, you can earn up to $400/month by consistently donating plasma twice per week. Book a plasma donation appointment at a centre near you to help others while also supplementing your income.