How Blood Plasma is Being Used to Help COVID-19 Patients
April 3, 2020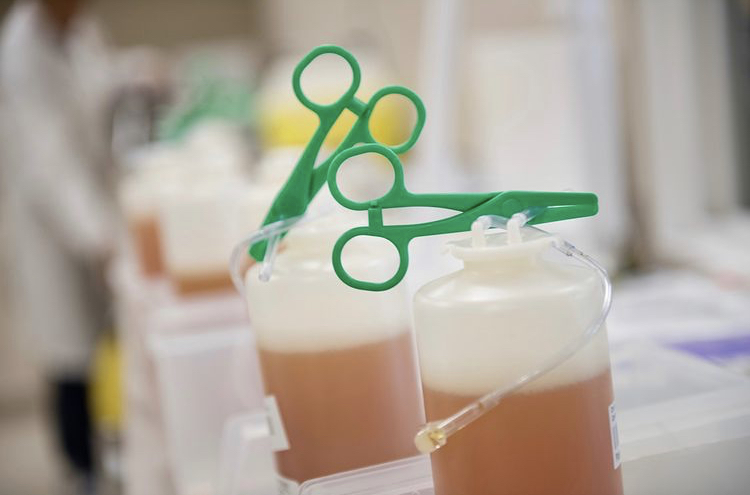 The healing benefits of plasma are truly incredible, and the list of ailments this yellow liquid component of blood is capable of treating continues to grow. In recent days, researchers in the US and Canada have begun exploring the possibility of using convalescent plasma, plasma that is collected from patients who have recovered from COIVID-19, to treat individuals who are currently infected with the virus.
There is no guarantee this treatment will work, but early studies have shown promise. Here's everything you need to know about convalescent plasma therapy and how it is being used to help COVID-19 patients.
The History of Blood Plasma Products and Viral Infections
This is not the first time donated plasma from individuals who have recovered from viral infections has been used to treat newly infected patients. In fact, it is an approach that has been used for over a century. Blood plasma was used to treat patients during the 1918 flu pandemic and to treat measles in the 1930s. More recently, plasma therapy has been used to treat patients who have contracted SARS, Ebola, and H1N1 influenza.
A Promising Study in China
The first known case of COVID-19 was reported in Wuhan, China late last year. They subsequently had an outbreak in the city and Chinese doctors and researchers began testing experimental treatments. One of the treatments that was used in severe cases of COVID-19 was convalescent plasma transfusions. According to the Journal of the American Medical Association, the five COVID-19 patients that were treated with convalescent plasma in China have all since recovered, albeit to varying degrees.
Although no conclusive evidence can be drawn from this small scale study, it does raise hope. Of the five critically ill patients, who also suffered from acute respiratory distress syndrome (ARDS) and ranged from the age of 36 to 73, three have been discharged from the hospital and two are in stable condition following the treatment.
Why Convalescent Plasma Therapy Is Being Used
The effectiveness of plasma therapies in prior studies combined with the fact that there is currently no vaccine for COVID-19 makes plasma a promising treatment option. Scientists are hoping that the virus-fighting antibodies contained in the plasma of recovered patients will help individuals currently afflicted with COVID-19 fight off the virus until they develop antibodies of their own.
Only time will tell if convalescent plasma will be an effective and viable treatment option for patients with COVID-19, but the incredible healing properties of this bodily component are undeniable. At Canadian Plasma Resources, we've been long-time proponents of the healing abilities of human plasma, and we've committed ourselves to providing lifesaving therapies to patients with immune deficiencies and autoimmune conditions. Book an appointment at a CPR centre near you to help patients that rely on plasma when they need it most.