Why You Should Donate Plasma During the Holiday Season
décembre 19, 2019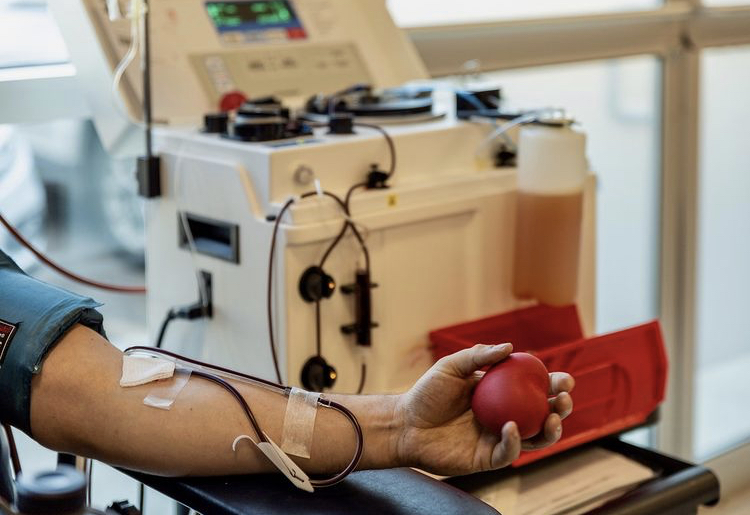 The holiday season is finally here and the next few weeks will be filled with plenty of cheer! There's no doubting the magic that comes along with the traditions of this time of year, but it's also important to remember that not everyone gets to enjoy the pageantry of holiday rituals and that the true spirit of this season comes from giving back. When it comes to plasma donation specifically, you get to fulfill your desire to do good and also enjoy other perks that come along with the process. Here are all the reasons you should give plasma during the holidays:
Plasma Donation is a Great Way to Earn Extra Cash
Between buying gifts for your loved ones, grabbing dinner and drinks with friends, and paying for airfare to see your family, the holidays can get pretty expensive! Thankfully, at Canadian Plasma Resources, we pay our donors for the time and effort they put into giving plasma.
CPR donors are directly compensated via e-transfer for each donation they make and if you're donating at your maximum potential you can make up to $400 per month. Donors are also automatically enrolled in our Super Hero Rewards program, a standard points system that rewards donors with additional bonus payments based on the number of donations they make. Between these two compensation methods, you can easily earn the extra cash you need for all your holiday spending.
Rest and Relaxation
The holiday season is typically go go go, and gift shopping can be especially hectic. The stress of checking everything off your list and making sure you haven't forgotten anything (or anyone) can leave you feeling pretty exhausted if you don't give yourself some downtime. Luckily, plasma donation involves getting some much-needed R&R and our comfy donation beds are the perfect place to unwind for a few hours.
The Holiday Season is All About Giving Back
Last but certainly not least, the holiday season is all about giving back and plasma donation is a great way to do just that! For patients living with rare and chronic conditions, the need for plasma never goes away – no matter what time of year it is. Donating plasma is an excellent way to help ensure that lifesaving treatments are available for those who need them and that individuals with these illnesses have the ability to enjoy the holidays just like the rest of us do!
No matter what your motive is for giving plasma, you can rest easy knowing that this practice truly embodies the spirit of the holidays. To every donor that takes time out of their busy schedule to give plasma during the holiday season – thank you. We hope the giving spirit stays with you throughout the entire year and we look forward to seeing you again soon!