janvier 31, 2022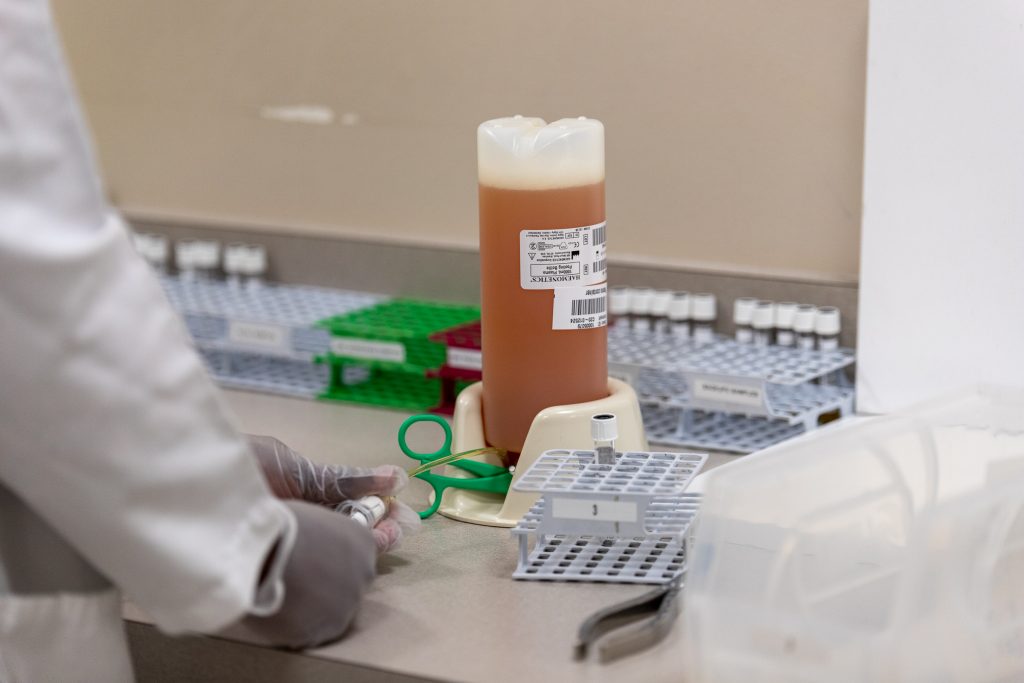 Plasma, a protein-rich part of blood, is an essential component of several life-saving therapies. The patients who receive plasma-derived medicinal products often need them for the rest of their lives. One example of these essential treatments is intravenous immunoglobulin (IVIg).
If you haven't heard of IVIg before, keep reading to find out what it is and how plasma is used to create this incredible therapy!
What Is IVIg Infusion Treatment For?
IVIg is a treatment that is made from immunoglobulins, which are antibodies naturally produced by the body's immune system. Immunoglobulins help fight infection and disease, and they can treat various medical conditions when they are made into IVIg treatments. IVIg treatments are administered intravenously, hence the name intravenous immunoglobulin.
Who Needs to Receive IVIg Treatments?
There are two main reasons why someone might need to receive IVIg treatments, the first being that your body does not make enough antibodies. IVIg therapies can provide extra antibodies that your body is unable to make on its own and, in turn, help your body fight off infections. These antibodies typically last for several weeks to months.
The most common types of primary immune deficiencies are caused by antibody deficiencies and can be treated with IVIg therapies. Because the antibodies provided by IVIg don't last forever, regular treatments are needed.
Another reason why you may need to receive IVIg treatments is if your immune system starts producing antibodies that destroy your own cells. This phenomenon occurs in the following conditions:
Chronic inflammatory demyelinating polyneuropathy (CIDP)
Immune thrombocytopenic purpura (ITP)
Guillain-Barré syndrome (GBS)
IVIg is believed to help prevent your immune system from attacking your own body if you are living with one of these conditions.
How Is Plasma Used to Create IVIg Treatments?
Plasma contains important antibodies that protect the body against foreign invaders. Without plasma donations being made by thousands of different people, creating IVIg treatments would not be possible.
IVIg is prepared from the pooled plasma of healthy donors. An extensive manufacturing process is involved in the creation of IVIg therapies. Plasma fractionation, filtration, and viral reduction procedures are just some of the steps involved in creating IVIg therapies that are safe to use.
Evidently, IVIg is life-changing therapy that has made it possible for people who have rare and chronic conditions to live healthier lives. To help create IVIg therapies and change someone else's life for the better, book a plasma donation appointment today. Every donation matters!