Is Plasma Donation for You? Things to Consider When Deciding to Become a Plasma Donor
février 25, 2021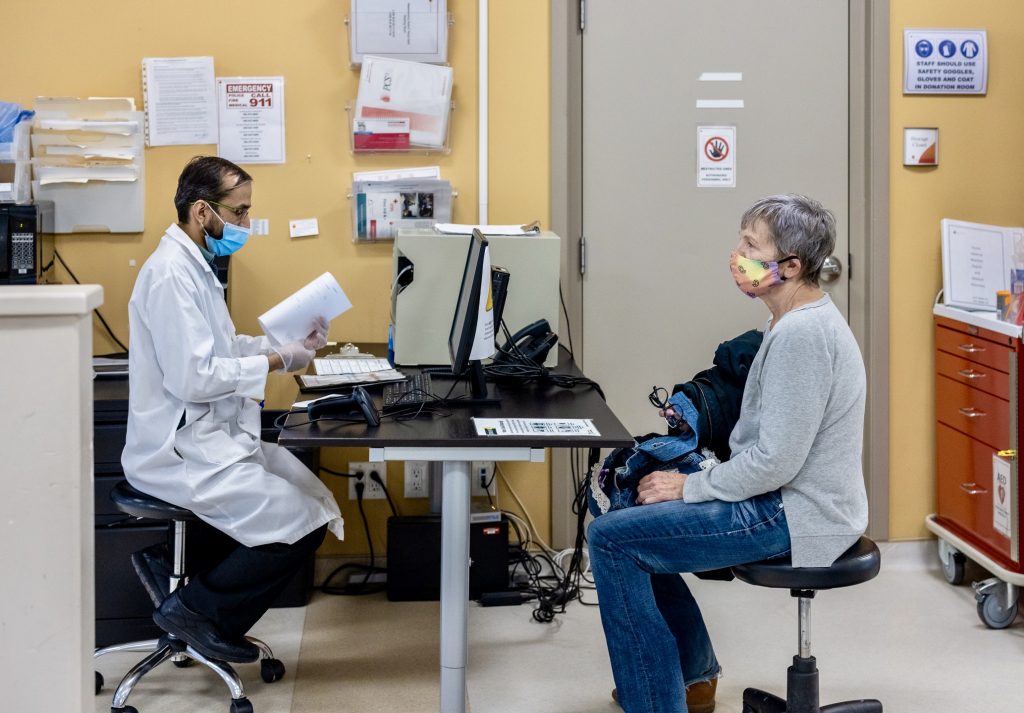 Plasma donation is a great way to give back to patients in need while also supplementing your income. It is a fulfilling experience from start to finish, and there are many benefits to becoming a plasma donor. With that said, if you're not too familiar with plasma donation, you may have some questions that need to be answered before you decide to become a donor. Lucky for you, we're going to be answering commonly asked questions about plasma donation that'll help clear things up!
How does blood plasma donation work?
Plasma is a protein-rich liquid portion of blood. Roughly 55% of our blood is made up of plasma. In order to collect plasma and separate it out from our blood, plasma donors undergo a process known as plasmapheresis.
During plasmapheresis, donors are intravenously connected to an apheresis machine that separates the plasma portion of blood from blood cells then returns blood cells to the donor. This process takes approximately 50 minutes from start to finish.
For first-time donors, the donation process, which consists of registering, screening, donating, and relaxing, can take up to two and a half hours. Repeat donors are typically at our centres for about one hour and 30 minutes.
Who can donate plasma?
Certain eligibility requirements have been put in place to ensure only viable plasma is used to manufacture life-saving treatments. At Canadian Plasma Resources, we accept donors who:
Are between 17 and 68 years of age.
Weigh between 50 kg to 180 kg.
Have not had a tattoo or piercing done in the past 12 months.
Have not donated blood in the past 56 days.
Have a permanent address within 100 kilometres of a Canadian Plasma Resources facility.
Present valid photo identification, proof of address, social insurance card.
Qualify to donate. This involves a process that includes a questionnaire, an interview, a medical examination and testing on two separate occasions within a 26-week period.
How much will I get paid to donate plasma?
Not all provinces allow for paid plasma donations and Canadian Plasma Resources is one of the very few companies that compensate donors. Paying plasma donors has been proven to be the only way to ensure a secure supply of plasma, which is one of the reasons why we've been long-time proponents of this practice.
Canadian Plasma Resources donors have the opportunity to earn up to $400/month for their contributions. We also have a referral program that gives donors the opportunity to earn an additional $25 per referral and we regularly hold giveaway events.
What is plasma used for?
You may be curious about what happens to plasma post-donation. This yellowish component of blood has many uses thanks to its incredible healing properties.
Donated source plasma is typically used to treat patients with rare diseases and bleeding disorders. The patients who rely on these therapies receive regular infusions or injections of plasma-derived products that allow them to lead healthy and more productive lives.
There you have it – all the things you may want to consider when deciding whether to become a plasma donor! We hope this will make your decision much easier. If you've come to the conclusion that you'd like to become a donor, we'd be happy to have you! Book an appointment at a Canadian Plasma Resources centre near you to get started on your journey to becoming a plasma donor.