The Coronavirus Vaccine and Plasma Donation: What You Need to Know as a Plasma Donor
février 19, 2021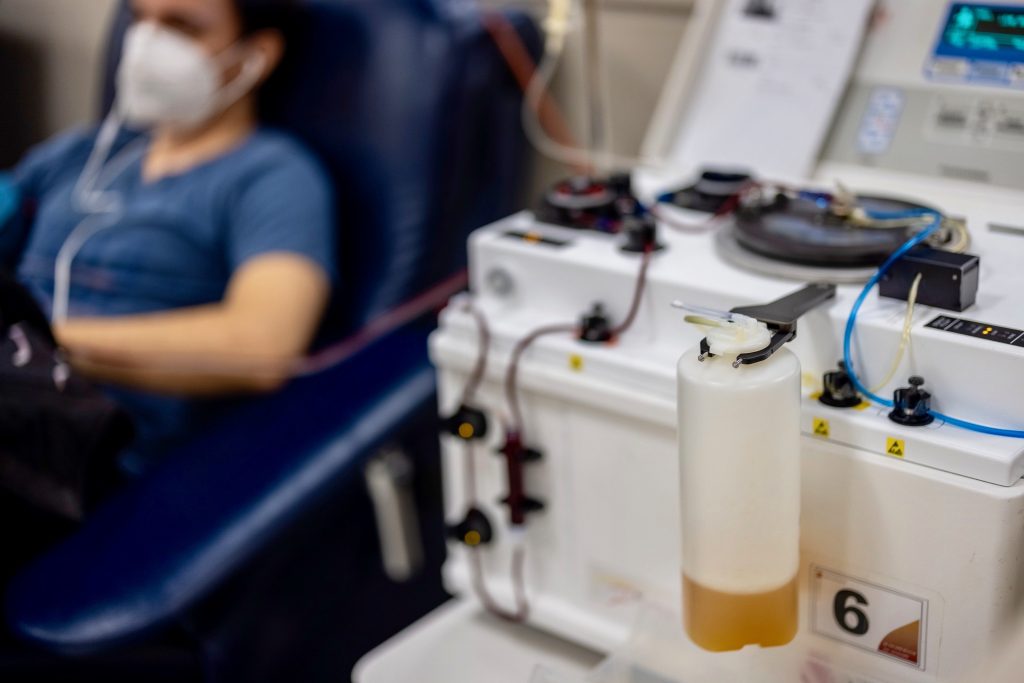 December 9th, 2020 was a day we'd all been waiting for since the COVID-19 pandemic took hold of our lives. It was the day that Health Canada finally approved the Pfizer-BioNTech COVID-19 vaccine. Since then, Health Canada has also approved the Moderna COVID-19 vaccine and the AstraZeneca COVID-19 vaccine.
While the approval of these vaccines is very exciting, a lot of misconceptions have come about with this news. This includes rumours surrounding donor eligibility after receiving the COVID-19 vaccine.
Here's a look at how the coronavirus vaccine will actually affect plasma donation.
Misconceptions About the COVID-19 Vaccine and Plasma Donation
The COVID-19 pandemic has already had a negative impact on plasma donations, with some plasma collectors reporting significant declines in collections due to social distancing requirements and other restrictions. Given the fact that the manufacturing process for plasma-derived medicines is so complex and can take anywhere from 7-12 months, this decline is very concerning. Any decrease in plasma collections ultimately impacts patients' ability to receive the therapies they rely on.
On top of the decline in donations, there have also been rumours circulating that claim that people who have received either the Pfizer, Moderna, or AstraZeneca vaccine will no longer be eligible to donate source plasma. This rumour is not true. It does, however, have the potential to further impact the production of life-saving plasma treatments.
How the COVID-19 Vaccine Will Affect Source Plasma Donations
Receiving the Pfizer, Moderna, or AstraZeneca COVID-19 vaccine will have no bearing on your eligibility status as a plasma donor. You will still be able to donate regular source plasma just as you usually would. Your donations will also still be used to create therapies for patients with rare and chronic conditions.
All in all, receiving the COVID-19 vaccine will, in fact, not have any impact on regular source plasma donations. With the reported declines in plasma collection, every person's donations, whether they are vaccinated or not, matter more than ever before. Book your next plasma donation appointment today to help ensure a secure supply of source plasma for patients who need it.