juillet 26, 2022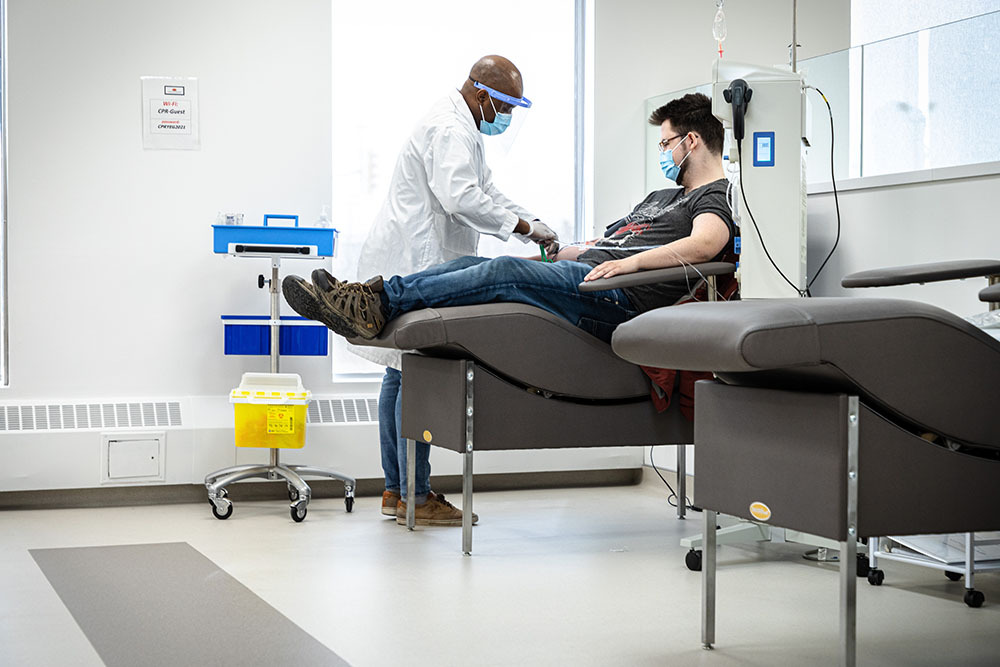 Donating plasma is the only way to ensure a secure supply of plasma is available for patients who need plasma-derived therapies. Patients who rely on these treatments oftentimes need them for the rest of their lives, so consistent donations are crucial.
Not only is it important to donate plasma on a regular basis, but it's important to also consider the quality of your plasma prior to donation. Below, we've outlined key things that you should avoid prior to donating plasma to boost the quality of your plasma and prevent being deferred.
What Is Healthy Plasma?
Donated plasma must first meet certain standards in order for it to be used to create life-saving therapies. Ideally, plasma should be yellow in colour and translucent.
Some reasons why plasma may be rejected include for being lipemic (when there are excess fats and lipids in the blood) or because the collected amount fails to meet a certain volume.
How to Donate Healthy Plasma
As a plasma donor, there are certain things you can do to help ensure you donate healthy plasma and don't get deferred. Here are 3 things you should avoid doing before giving plasma.
1. Avoid Fatty Foods
To make sure that your plasma isn't lipemic, and therefore unusable, steer clear of fatty foods before donating plasma. Avoiding greasy foods, like pizza, fries, or sweets, will help you to feel your best and produce the highest quality plasma. These foods should not be eaten at least six hours prior to your plasma donation appointment.
Protein and iron-rich foods, on the other hand, will help you maintain your hemoglobin levels and feel your best during your plasma donation.
2. Avoid Caffeine and Alcohol
Caffeine and alcohol are substances that can dehydrate your body. Being dehydrated can cause your plasma supply to dwindle. As such, you should avoid consuming caffeinated beverages and alcohol for a minimum of six hours before a donation and try to hydrate yourself by drinking plenty of water instead!
3. Avoid Smoking
Last but certainly not least, you should refrain from smoking for at least eight hours prior to your appointment. Smoking causes your veins to constrict, which reduces blood flow and makes it much harder for phlebotomists to find a vein during the plasma donation process. It may also cause you to feel lightheaded after making your plasma donation.
There you have it – all the things you should avoid doing before donating plasma to ensure your plasma is ultimately used to help patients in need. Up to 1,200 plasma donations are needed to treat just one patient with a rare disease for a year, so every donation counts. Book a plasma donation appointment today to change someone else's life for the better and earn up to $400/month for doing so!