CPR's Convalescent Plasma Program: How We're Helping to Find a Potential COVID-19 Treatment
mai 26, 2020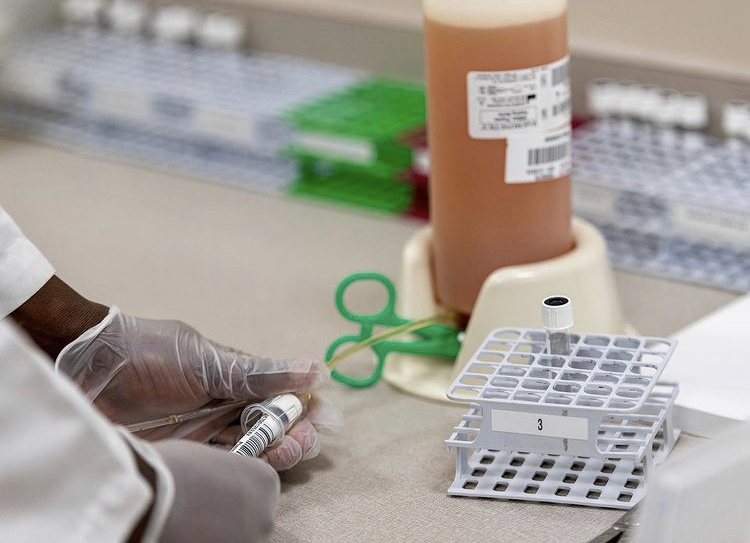 The coronavirus pandemic has changed the world as we know it, and finding a viable COVID-19 treatment will undoubtedly be one of the most important scientific discoveries made during our lifetime. One treatment that researchers have been exploring since COVID-19 came to light is using a plasma-derived therapy to help COVID-19 patients that are experiencing serious complications.
Several plasma-derived therapy alliances have been created in an attempt to find a treatment. With Canadian Plasma Resources centres being among the leading plasma collection facilities in Canada, we knew that joining the cause was well within our capabilities. Here's how CPR is helping find a potential treatment for COVID-19.
The Scientific Community Coming Together
World-leading plasma companies have joined forces in an effort to accelerate the development of a potential treatment for COVID-19. This bold move is unlike anything the industry has seen before, and smaller institutions have been called on to join alliances.
The hope is that these collaborations will expedite the process of bringing a potential therapy to market and increase supply. Through this collaborative effort, scientists will also have the opportunity to leverage their expertise by utilizing work that participating companies already have underway.
How CPR Is Helping Find a Potential COVID-19 Treatment
Canadian Plasma Resources has joined leading plasma fractionators in North America and Europe to help develop a plasma-derived therapy for COVID-19. In order to develop said therapy, plasma containing antibodies to SARS-CoV-2 will need to be collected from donors. This plasma will then be used in clinical trials and/or to manufacture a potential treatment.
How Donors Can Help
There are two types of plasma donations that may qualify for the programs Canadian Plasma Resources is involved in:
1. Convalescent Plasma Donations
One of the programs we're participating in requires that donors have a prior COVID-19 diagnosis and that they provide the test results. Donors must wait 28 days after fully recovering from the virus to begin donating plasma. They must also meet the eligibility requirements to donate blood plasma. Convalescent plasma donations will be used in clinical trials and in the manufacturing of a potential treatment.
2. SARS-CoV-2 Tested Donations
All plasma donations made at Canadian Plasma Resources will be tested for antibodies to SARS-CoV-2. Plasma that contains COVID-19 antibodies will be used to manufacture a SARS-CoV-2 hyper immunoglobulin (HIg) therapy at a facility in Winnipeg, Manitoba.
Donors who are eligible for these programs will receive a bonus on top of their regular compensation. If your plasma is found to contain no COVID-19 antibodies, it will still be used to create life-saving therapies for patients with rare and chronic conditions.
COVID-19 has affected us all in one way or another, and if you've survived the disease, this is your opportunity to help those at risk do the same. Book your next appointment at Canadian Plasma Resources today and be on the right side of history.