The Canadian Plasma Resources team includes a range of scientists and healthcare professionals:
Physicians (MD)
Physician Substitutes (Registered Nurse with active license)
Quality Systems Manager and associates
Production Manager and associates
Donation Room Staff (Registered phlebotomists, CSMLS certified)
Registration Staff
Plasma Processing Staff
All of our employees are dedicated to providing the best possible environment to foster plasma donor and product safety. This dedication defines Canadian Plasma Resources.
Our employee's discipline and expertise ensures that Canadian Plasma Resources complies with all national and international regulations. Canadian Plasma Resources depends on our team's skills to help us achieve our goal of establishing Canada as a major global player in the field of source plasma and plasma-derived products.
Our Team of Experts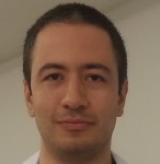 Dr. Barzin Bahardoust
Chief Executive Officer
Dr. Barzin Bahardoust obtained his B.A.Sc. degree in Engineering Science with recognition from association of Professional Engineers of Ontario in 2003 his M.A.Sc. in Electrical Engineering in 2006 from University of Toronto, and his Ph.D. degree in Electrical Engineering with a focus in materials interface design in 2012 from University of Toronto. Soon after, He co-founded Canadian Plasma Resources (CPR), a company focused on collection of source plasma and manufacturing plasma-derived pharmaceuticals.
CPR's establishment licence from Health Canada was accepted for review in January of 2013. Since then, as the CEO of the company, he has led the establishment, regulatory approval, and operation of three plasma collection centers across Canada. In 2016 Dr. Bahardoust oversaw the launch of CPR's first plasma center in Saskatchewan, with an annual capacity of 40,000 L of source plasma.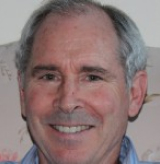 Dr. David P. Sheridan
Medical Director
Dr. David Sheridan was raised in Saskatoon and attended medical school at the University of Saskatchewan. He trained in Hematology and Transfusion Medicine at McMaster University in Ontario. Following this he returned home to Saskatchewan where he accepted a position and where he remains professor of hematology.
He continues to be actively involved in teaching, research and clinical work in both clinical hematology and transfusion medicine at the Royal University Hospital. He joined Canadian Plasma Resources in 2015 where he serves as the Medical Director in the Saskatoon center.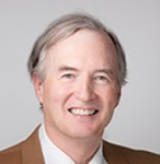 Dr. Bruce Cameron
Medical Director
Dr. Bruce Cameron attended medical school at the University of Western Ontario in London. He trained in Hematopathology and Transfusion Medicine at the University of Ottawa. In addition to a busy hematopathology practice, Dr. Cameron plays a significant role in provincial committees which monitor and coordinate transfusion medicine services in New Brunswick.
He is a Canadian Certified Physician Executive with a focus on quality assurance and laboratory management. Dr. Cameron joined Canadian Plasma Resources in January 2017.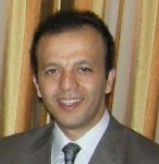 Reza Shojaei
Quality & Regulatory Affairs Director
Reza Shojaei holds a Master Degree in Microbiology and a Post Graduate Diploma in "Pharmaceutical Regulatory Affairs". He has extensive international training and experience in human blood and plasma collection and manufacturing systems. Reza joined Canadian Plasma Resources from the beginning in 2012.
Now with more than 20 years of experience, he is responsible for the company's quality and regulatory affairs management. He and his team are ensuring that all operations, products and services meet or exceed applicable national and international standards and regulations.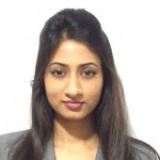 Nada Mohammed
Regulatory Affairs Manager
Nada has been employed at Canadian Plasma Resources (CPR) since 2012 and has proven to be a key member of the core team in the Head Office. She has been at the forefront of several critical projects including obtaining CPR's first Health Canada authorization and Blood Establishment License.
She is the designated responsible person for managing all regulatory projects including filing of new amendments and overseeing changes to improve existing processes at CPR. She is well recognized at CPR for her troubleshooting skills, efficiency and for her attention to detail.