3 Ways Plasma is Used to Help Others
December 31, 2022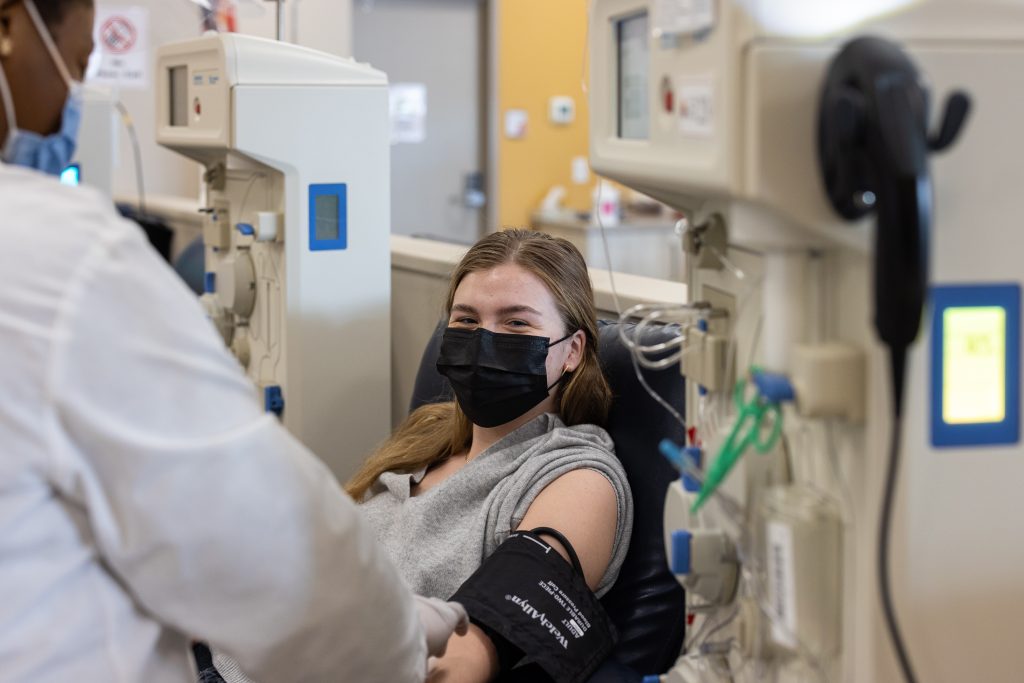 Did you know that there are different types of plasma proteins? There's globulin – which helps to support your immune system and blood clotting – and albumin, which provides amino acids to your body tissue. These two types of proteins – and their collection processes- are different.
Source plasma is collected from donors to be turned into plasma protein therapies for immunocompromised patients and trauma victims. There is no replacement for source plasma – it can't be manufactured in a lab and the only way for those in need to receive the plasma-protein therapies they require is for donors to donate plasma consistently. To learn more about how plasma is used to help others, keep reading!
1. Plasma is used to treat immunocompromised patients.
Plasma is extracted through a process known as plasmapheresis, in which the donor is connected to a plasmapheresis machine intravenously. The plasmapheresis machine withdraws all blood components, separating plasma from other blood cells and returning those cells to the body. The entire process takes 45-50 minutes to complete. You can read more about it here! Plasmapheresis separates the protein-rich plasma from the rest of the blood so it can be manufactured into live-saving therapies.
2. It's used to treat rare and chronic diseases.
Plasma is used to treat over 80 different rare and chronic diseases. Patients who rely on plasma treatments often require those treatments for life, meaning that consistent donation is key to helping patients in need receive the treatments they require. It can take up to 1,200 donations to treat one patient for a year! That's why it's crucial to donate plasma consistently.
3. Plasma is used to treat trauma victims.
Plasma is used to heal tissue with platalet-rich plasma therapy, otherwise known as PRP therapy. This is the most common treatment method for healing tissue with plasma due to injuries from everyday accidents.
Platelet—rich therapy involves injecting concentration of the patient's platelets into the injured areas. These platelets aid in the body's natural healing process. Growth factors stimulate the reparative cells produced by your body, helping it to heal.
Whether you're looking to give back to others or make some extra cash (or both!) this holiday season, donating plasma is an effective way to do good for others while helping yourself.
We'd like to extend a special shout out to our consistent donors in our plasma donation community. Your continued generosity is what makes the work that we do possible – helping patients in need to receive the treatments and care that they deserve! We look forward to seeing you come through our centre doors soon.